Excelsior 320 Musette
£Sorry, This accordion is now sold £ 760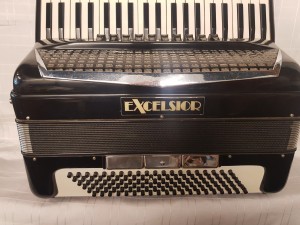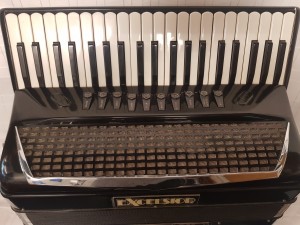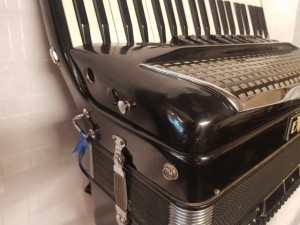 Excelsior 320 musette. Pre-owned. £950  20% off – NOW £760 for a limited time!                                                                                                                                                                                                                                 
This great sounding instrument has been professionally converted from 'double octave' (LMMH) tuning to 'musette' tuning. (MMMH). This means that the low pitch set of treble reeds in this accordion have been  replaced by a set of medium pitch reeds. This adds a richer tremolo sound to the right hand.  It would be ideal for a player who likes to play Scottish, traditional Irish or French styles.
It was fitted with a microphone system which has been removed. (You can see where the controls were on the treble grille).
Made in Italy in the 1970s, the 320 model is one of Excelsiors' best selling models & still available new (now known as the 1320 model).
1 year guarantee.
FREE UK mainland delivery on this accordion.
To buy this Excelsior 320 musette or get more details please call our Rochdale shop on 01706 658283.
Bass size: 120
Treble key size: 41
Voices: 4